Where is the best place to put crystals in my home?

Where is the best place to put crystals in my home?
Where to place your crystals in your home is something that I get asked about all the time. So, I've put together this blog to give you some ideas of where you can put your crystals in your home and in your world to make the most of some of their incredible properties.
These are all simply just suggestions. You can honestly place your crystals wherever you feel intuitively drawn to. There is no right or wrong. As I always say, trust your intuition as you are the magic, and your inner knowing knows best.
Before we look at where to place your crystals, something I want to clarify is that you can place your crystals next to any other crystals you want to. Often people worry that the crystals will clash or that, by placing another crystal nearby, it will ruin the effectiveness of that stone. I don't believe this is the case. All crystals are here to do good things in your world. They will only enhance each other in the most beautiful way.
Placing crystals in your home
Crystals by your front door
Having crystals at your front door will help assist you in removing any negativity carried by people who are entering your home.
Smokey Quartz will help to change any negative energy into positive energy. Place a piece of Black Tourmaline by your front door to cleanse and protect your home.
Crystals for your main living area
Selenite is a beautiful crystal for the lounge as it will bring a calm spa like environment to your home. It is also a fabulous cleanser of energy so will help to remove any negativity in your space.
Sodalite or Lapis Lazuli both work with the throat chakra, so are perfect for the main room of your family home to help encourage effective communication from the heart.
Crystals in the bedroom
Place a piece of Amethyst on top of a little pile of lavender under your bed to promote a calm and restful night's sleep.
Unakite or Howlite will help you to connect with your guides. Place a piece under your pillow to welcome your spirit guides to bring messages and guidance in your dreams.
Bring love, romance, and beauty to your bedroom and life with Rose Quartz. Place a crystal on the floor by each of your bed legs.
Hematite has a calming, grounding effect making a perfect addition to a kid's bedroom.
Crystals in your office or creative space
Carnelian is a super uplifting and energising crystal, so it's a great one for increasing your creativity. Keep it close when painting, crafting or writing.
Clear Quartz is great to bring clarity to your thoughts so is ideal placed in your office along with a Tigers Eye for focus.
For protection from EMF and to bring balance, place Shungite next to your electronic devices, such as your WiFi router or laptop.
Crystals in your bathroom
A beautiful, indulgent, ritual bath is so good for the soul. Plus, water is such a fabulous conductor of energy so it really helps to transfer the healing properties of the crystals to you.
Place crystals around or in your bath (please always check the crystals you are adding are safe for both you and for being submerged). To read more about ritual baths, read my blog Lunar Bath Rituals.
Magical corners
When placing crystals in your home, think about your home's Magical Corners.
The right corner furthest from the entrance of the home is your love corner. It is the ideal spot for a crystal that will open up the heart and encourage love in your life: a chunk of Rose Quartz or Mangano Calcite would be perfect.
The left hand corner furthest from your front door is your money corner. I have a money plant here with a piece of Citrine and Jade - both of these stones are known to welcome abundance and prosperity.
If you want to learn more about which crystals to use and how to use them, sign up for my monthly newsletter here.
Much Love
Cheryl xxx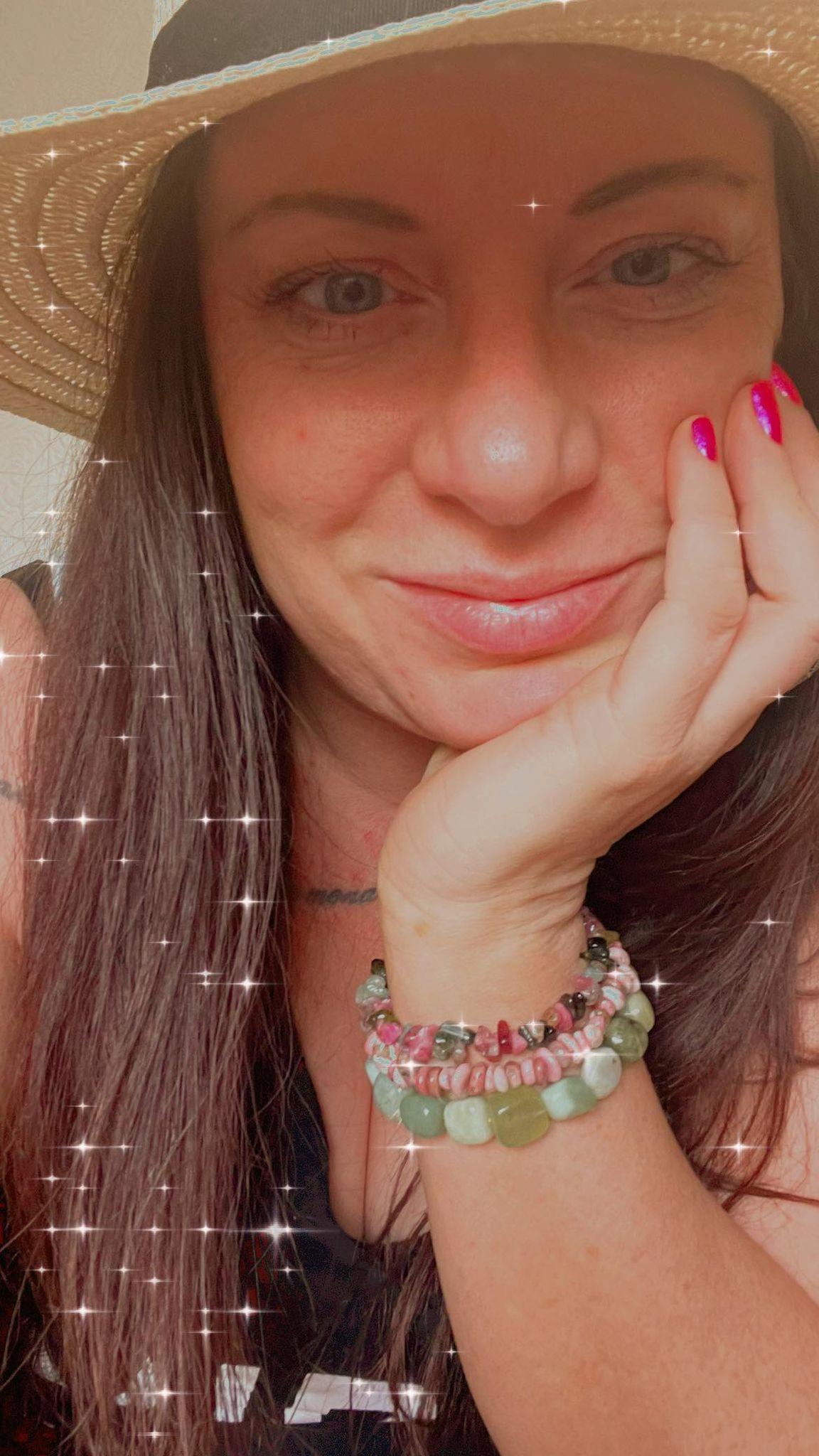 Here are some of the ways I can help you:
1. My FREEBIES.
✨How ready are you to manifest the life you desire?
Take my quick quiz to discover where you are on your manifesting journey. Based on your results, you'll recieve my guidance on how you can supercharge your manifesting success. Click here to take the quiz.
✨ My 'How to Embrace Your Inner Witch to Manifest Abundance' guide shows you the white witchy ways you can add a little extra magic to your manifesting with Crystals, Moon Magic, Herbs and more! Click here to get your free copy.
2. The Unleash your M.A.G.I.C™ Membership
✨ Something beautiful happens when a group of incredible people come together and support each other! It's pure magic. Work on manifesting the life you truly desire alongside others working towards the same goal - to achieve their dream life! I will give you all the tools you need to feel confident and capable of taking those next steps, to move you forward and ticking those goals off your wish list. Join us for just £7/month. For more info click here.
3. Unleash your M.A.G.I.C™ The Journal
✨This journal perfectly combines the woo and action-taking to assist you in manifesting the life you truly desire! Get started by ordering your copy here!
4. Shop for pretty crystals here!
✨My range of crystals are ideal for supporting your life with their powerful properties.