The Magic of Samhain
The Magic of Samhain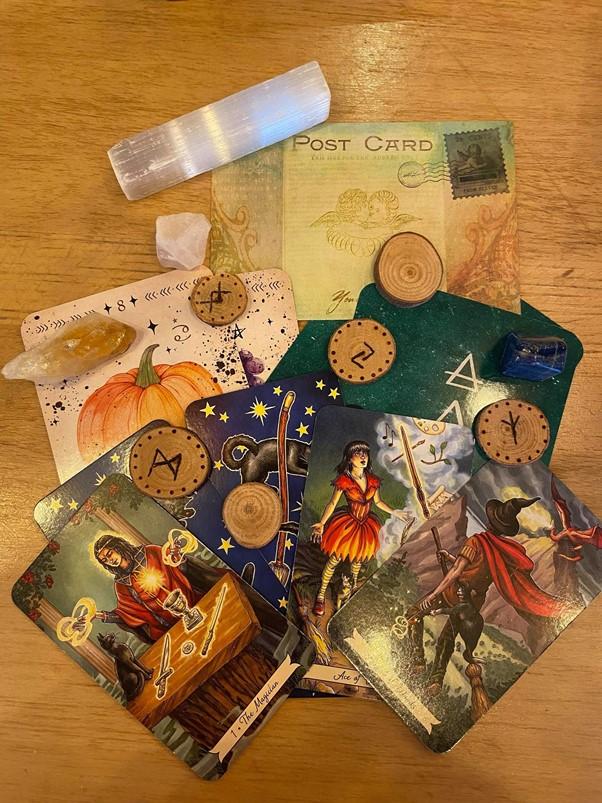 Many bright and colourful blessings everyone.
When we think of this time of the year we think of pumpkin spiced lattes, chocolate, dressing up as ghosts and ghouls or like me, watching your favourite three witches being brought back to life while carving a pumpkin. These activities at Samhain remind us of the beautiful and magical time of the year.
Samhain to me is all of the above and more. This year I celebrate my first anniversary of becoming a Wiccan. My self initiation last year was one of the most special days I have had as a pagan. I went into my altar room to dedicate myself to the wiccan faith and my gods and came out as a magical wiccan with Anubis, Bastet, Gaia and Cerunnos to guide and protect me in this life. Ceremonies like this need to be special and unique to you. The last year has been magical and I would not change anything about it. I would consider myself an eclectic wiccan, a magical person who does many magical things, from tarot to herbalism and everything in between.
Samhain is the time of year where the veil is thinnest and spirits from the field of reeds come back to visit. This is celebrated in many ways in the pagan community and is recognised as the end of harvest and the beginning of the dark days. Celebration of the dead returning to us may seem spooky to some, but to me it is an everyday occurrence as a medium. Protection during mediumship is important. I do this by asking my god Anubis for protection and guidance. I also have a ghostly helper in the form of my burly, highlander spirit guide, Greg.
The celts on this night would prepare for the return of spirits from the veil, this would include leaving out food and treats and dressing up as animals and creatures to scare the spirits away. This is the early form of trick or treating.
So, how can it be marked? Well, I choose to celebrate Samhain by pumpkin carving, tarot reading, mediumship, spell work, honouring my Egyptian gods and watching my favourite film with three beautiful witches: ambition in life. You can get creative in the kitchen with pumpkin, let your kitchen witchery flow with this. You can take a beautiful walk through woodland to see the warm colours of the falling leaves. Picking up leaves and other natural items for your altar can be a fantastic family activity. Get creative with spell work or go for a ghost walk. However you choose to celebrate Samhain, remember celebrate it with your magical sparkle.
Blessed be.
Kirsty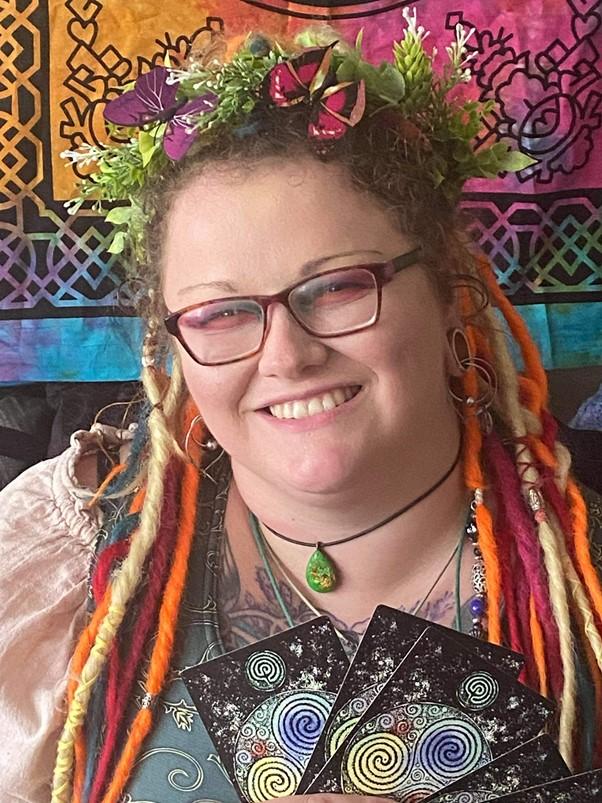 About Kirsty;
Kirsty is a full time teacher and has her own magical business and teaches people how to use their intuition to read tarot cards.
She is a tarot reader and medium and enjoys expanding her knowledge by reading, doing spell work and going on ghost hunts.
She has been a Wiccan for a year and has started her training to become a Priestess of Avalon.
Have a look at her page here and feel free to ask her any questions:
https://m.facebook.com/therainbowwiccan/