The basics of Crystal Gridding



Crystal Gridding.
A question I get asked so frequently is how do I create a crystal grid? Many people are almost a little scared to put one together as they feel it is too complex!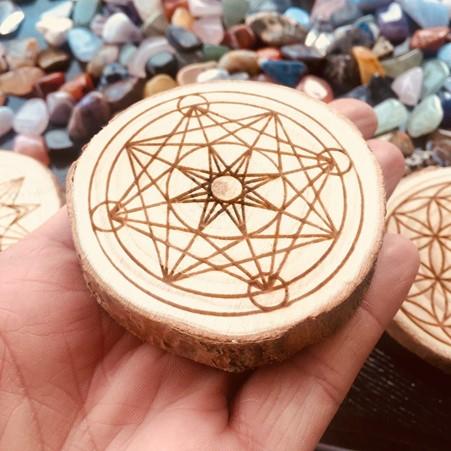 Yes you can make a very intricate grid but they can also be super simple!
And as I always like to remind people it is your intention which is key to the process, you are the magic in your craft! Follow your inner knowing.
By creating a grid you are maximising and amplifying the energy of the crystals by getting them to work together for your desired outcome- so powerful.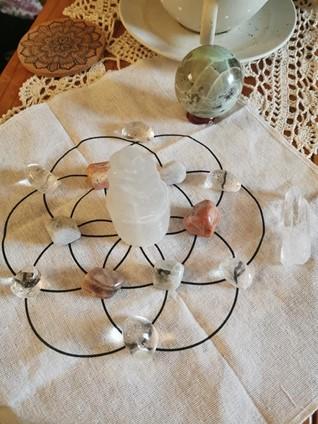 So here are my 5 steps to creating a crystal grid!
Step 1.
Set your intention - this is completely your choice, what are you wanting to manifest, bring more of into your life or heal? The possibilities are endless- could be a new job, new home, love to recover from illness, good health, more money!
Step 2.
Choose your layout - there are a variety of grids available that you could use or you can just freestyle and place your grid on your table top! So don't panic too much if you don't have one. You can purchase beautiful grid boards, I have a beautiful handmade wooden one. You can also buy cheaper gridding mats and cloths. You can even just download a template and print it off! Here are a few different styles and what they bring to your grid;
Seed of Life - for growth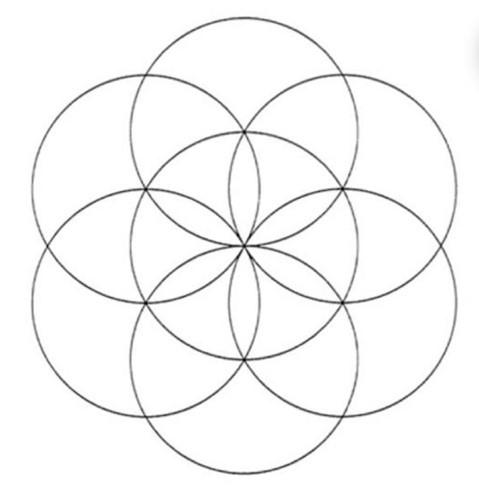 Flower of Life - for connection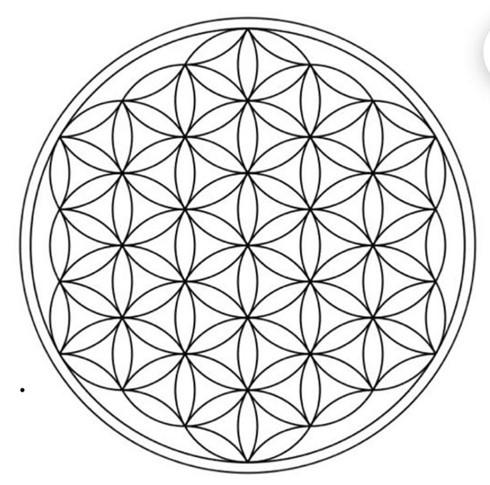 Yantra - for balance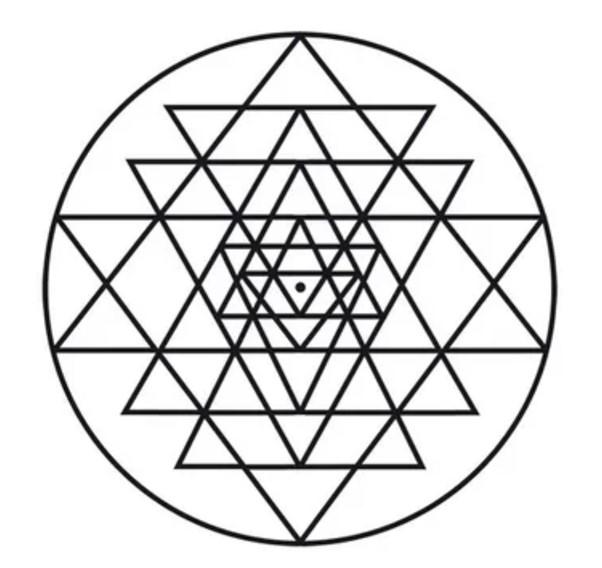 Step 3.
Pick your crystals - based on your intention for your grid, next select your crystals. For example Amethyst to calm or heal, Citrine for abundance, Rose Quartz or Mangano Calcite for love, Green Aventurine for new beginnings, Tourmaline or Tigers Eye for Protection. Just to name a few!
Step 4.
Place your crystals down. There is absolutely no wrong way to do this! Your grid, your intention and your choice so please follow your intuition and go with the flow. I like to place a larger central stone in the centre based around my intention. This can be any shape you like - towers are a popular choice here as they point and send your intention out into the universe.
Then working outwards place the rest of my stones down. I personally always like to surround my grid with Clear Quartz as it is an amplifier so will super boost any grid's properties.
Step 5.
Activate your grid, the simplest way to do this is to state your intention aloud for example;
'This crystal grid is now activated. It has been created to bring more love into my life'
You could also activate each Stone separately (which I like to do!) so I touch each Stone with my wand and state what each one is for, then follow with the statement above.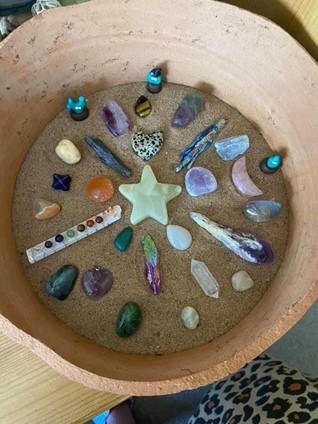 I would love to see what grids you have put together, please share a picture and tag me on your social media!
Happy gridding!
Much love
Cheryl x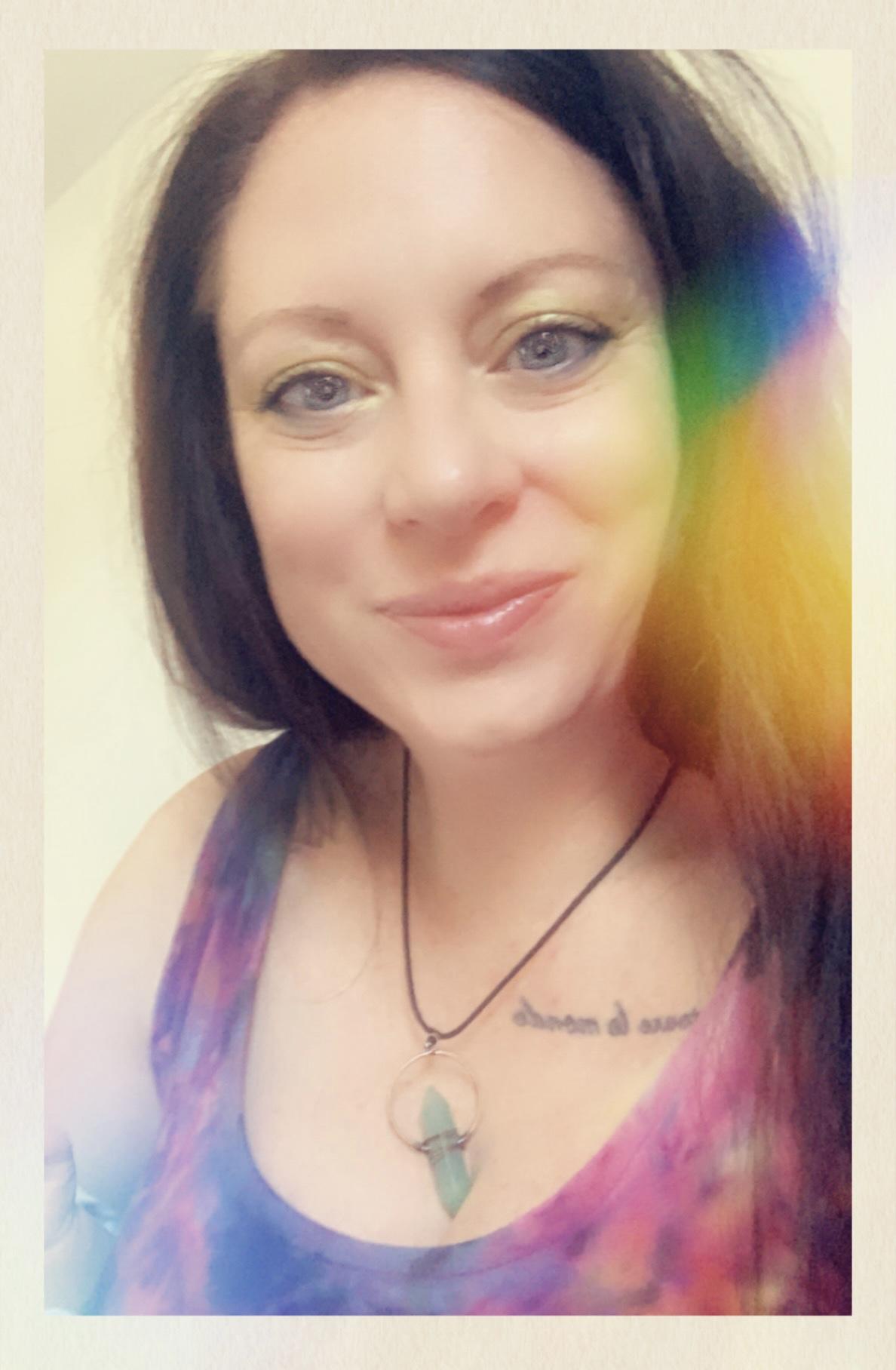 Here are some of the ways I can help you:
1. My FREEBIE.
✨My 'How to Embrace Your Inner Witch to Manifest Abundance' guide shows you the white witchy ways you can add a little extra magic to your manifesting with Crystals, Moon Magic, Herbs and more! Click here to get your free copy.
2. The Unleash your M.A.G.I.C™ Membership
✨ Something beautiful happens when a group of incredible people come together and support each other! It's pure magic. Work on manifesting the life you truly desire alongside others working towards the same goal - to achieve their dream life! I will give you all the tools you need to feel confident and capable of taking those next steps, to move you forward and ticking those goals off your wish list. Find out more here.
3. Unleash your M.A.G.I.C™ The Journal
✨This journal perfectly combines the woo and action-taking to assist you in manifesting the life you truly desire! Get started by ordering your copy here!
4. Unlock the Magic of Manifesting MINI-COURSE.
✨Are you ready to discover the key to fully understanding, activating and harnessing the power of manifesting? This course will show you how to create the right energy and space so you can unlock the door to the life you desire and, more importantly, deserve. Only £44. Click here for more info.
5. Shop for pretty crystals here!
✨My range of crystals are ideal for supporting your life with their powerful properties.