Ostara - Let's welcome back the light!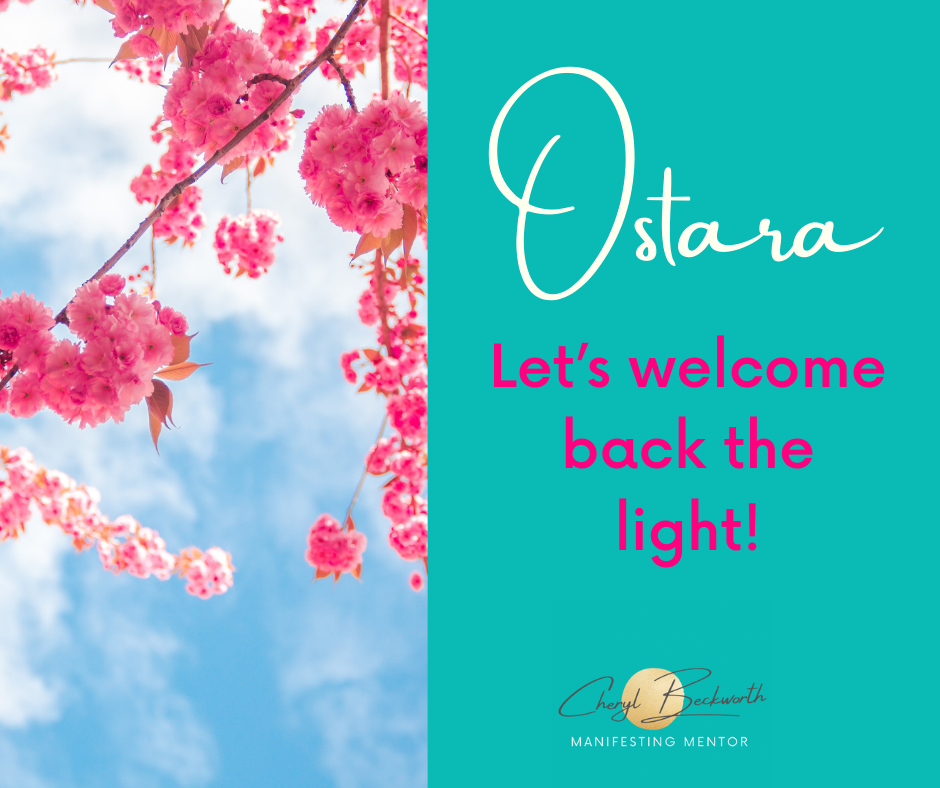 Ostara - The beginning of Spring.
Saturday March 20th marks the beginning of Spring, the Spring Equinox, also known as Ostara. It is a time when day and night are equal – it officially marks the end of the dark Winter a time to welcome back the light. We gratefully welcome back lighter mornings and later sunsets. It represents the balance of all, the light and dark, of feminine and masculine energies.
It is time to honour the rebirth of the maiden, fertility, growth, a time for new life, to sow the seeds for what you would like to manifest over the next year! I adore this time of year, spotting all those signs of new life - the snowdrops, daffodils, the birds starting to sing, and the butterflies reappearing.
Before we get started on how to celebrate, what to do and rituals you can perform during this time I want to say to you all that it's your personal choice, nothing has to be exact, there is no right or wrong. Please use your intuition and follow what your heart wishes. You are the power!
We need to take action now to manifest a beautiful fruitful harvest for later in the year, so important to sow those seeds for what we what to bring into our realities. This not only includes physically such as sowing our gardens and crops but also our desires for life, our goals and dreams, in our relationships, and work life.
Yes, it is so important to dream and visualise, but we also need to take actionable steps to begin to move us towards those endpoints too!
Things you can do for Ostara.
I always begin with a good spring clean, get out those smudge sticks - give your home a good energetic clean. Open the windows, let the breeze blow through and clear all that old stagnant air.
If you need to shop for Smudging supplies- I've got your back - just click here
Time also for a good physical clear out too, declutter, gift, donate or sell anything you no longer need or desire in your space - make room to welcome in all that newness that awaits.
Decorating your altar with anything that you feel represents Spring – flowers, daffodils, seeds, eggs, hares.
Colours associated with this time of year tend to be white, yellows and greens so you can introduce these colours in any way you choose - candles, ribbons, photographs and of course my favourites crystals.
The crystals I have chosen this year are Sunstone, Green Aventurine, Citrine, Lemon Calcite and Miss Agate.
Herbs & Oils; Lavender, Lemon Balm, Orange, Nettles.
You can get any new crystals too from my shop.
Get outside, absorb all those beautiful signs of Spring, clear away the dry dead old winter leaves and twigs and plan your garden, sow those seeds!
Of course decorate eggs - I love to do this one with my girls, so much fun!
Ostara Spell
You will need;
A small plant pot
Soil
Sunflower Seed
Coin
A piece of paper and a pen
Write all your goals and dreams for the year ahead on a piece of paper. Fold and place at the bottom of your plant pot, place the coin on top. Fill the pot up with soil, plant your seed and water.
Take time out now to sit and hold your pot visualising your dreams frowning as your sunflower does too. Place in a sunny pot and love and nurture.
Would absolutely love to hear your thoughts, and any different ways you chose to celebrate.
Wishing you a beautiful Ostara,
As always much love & light,
Cheryl xx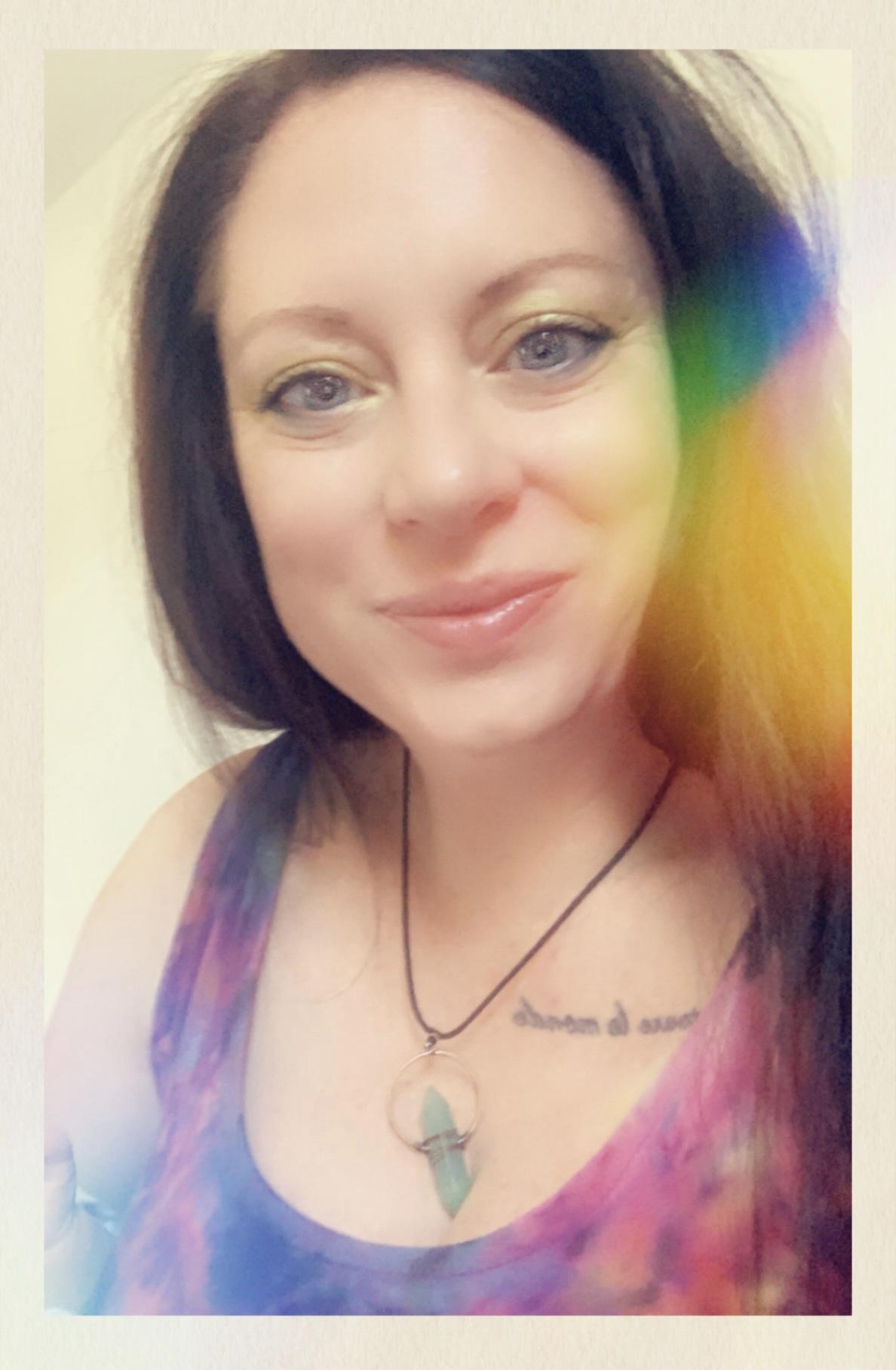 Here are some of the ways I can help you:
1. My FREEBIES.
✨How ready are you to manifest the life you desire?
Take my quick quiz to discover where you are on your manifesting journey. Based on your results, you'll recieve my guidance on how you can supercharge your manifesting success. Click here to take the quiz.
✨ My 'How to Embrace Your Inner Witch to Manifest Abundance' guide shows you the white witchy ways you can add a little extra magic to your manifesting with Crystals, Moon Magic, Herbs and more! Click here to get your free copy.
2. The Unleash your M.A.G.I.C™ Membership
✨ Something beautiful happens when a group of incredible people come together and support each other! It's pure magic. Work on manifesting the life you truly desire alongside others working towards the same goal - to achieve their dream life! I will give you all the tools you need to feel confident and capable of taking those next steps, to move you forward and ticking those goals off your wish list. Join us for just £7/month. For more info click here.
3. Unleash your M.A.G.I.C™ The Journal
✨This journal perfectly combines the woo and action-taking to assist you in manifesting the life you truly desire! Get started by ordering your copy here!
4. Shop for pretty crystals here!
✨My range of crystals are ideal for supporting your life with their powerful properties.