How does physical decluttering help with manifesting?
How does physical decluttering help with manifesting?
Heading into spring, it's the absolute perfect time for a declutter. Spring cleaning is a great way to start the season off with a clean slate! It refreshes your living space and clears out the clutter, making space for everything you are ready to manifest.
And one of the most powerful and fastest ways to manifest more abundance into your life is by decluttering.
People most frequently say manifesting is about visualising and creating what you want to bring into your life. But there're more to it than that: by also becoming more mindful of letting go of what no longer serves you, you can better manifest into your life what you choose.
By getting rid of everything in your life that no longer serves you and, most importantly, that is no longer aligned with your dreams and goals, you make space to welcome in the new.
The Benefits of Decluttering
Physical decluttering has been known to help with manifesting because it reduces both mental and physical clutter.
Clutter can create distractions and can make it hard to stay focused and organised. Removing the clutter helps to clear space in your home and mind, allowing you to focus on the things you want to manifest.
When you declutter, you are also removing energy blockages that can prevent you manifesting. By removing physical objects that are no longer serving you, you are also releasing any negative energy that may have been attached to them.
Finally, decluttering can help to bring a sense of calm and clarity, which can help to create the environment and mindset necessary for manifesting.
Think about it, how can you welcome more money into your purse with ease, if it is stuffed full of old receipts and crumbled shopping lists?
How can you welcome more clients/work into your life if your desk or office is full of junk or old papers?
Are you ready to declutter? Let's get started…
Decluttering tips to get you started
Start small - pick one area to focus on and work your way up.

Sort through items and decide what to keep, donate, or throw away.

Make sure to be mindful of what you're keeping - only keep items that you truly love and will use.

Invest in storage solutions that will help you keep items organised.

Tackle one room at a time and take your time - don't rush the process.

Take regular breaks throughout the process to keep your energy up.

Give yourself a pat on the back when you finish - you will feel a sense of accomplishment!

Create a vision board to remind yourself of what you are working towards.
Your declutter schedule
I have created a 30-day declutter schedule for you. It will help you keep on track with your decluttering.
Day 1: Closet/Wardrobe
Day 2: Kitchen
Day 3: Living Room
Day 4: Bedroom
Day 5: Bathroom
Day 6: Office
Day 7: Pantry
Day 8: Purse and Handbag
Day 9: Junk Drawer
Day 10: Junk Room
Day 11: Basement
Day 12: Playroom
Day 13: Laundry Room
Day 14: Car
Day 15: Garden
Day 16: Shed
Day 17: Paperwork
Day 18: Electronics
Day 19: Digital Clutter
Day 20: Social Media
Day 21: Pictures & Videos
Day 22: Books
Day 23: Magazines
Day 24: Memorabilia
Day 25: Clothing & Accessories
Day 26: Toys
Day 27: Shoes
Day 28: Jewellery
Day 29: Makeup & Beauty Products
Day 30: Miscellaneous
Emotional Decluttering
It's also important to have an emotional declutter too. Not only do we surround ourselves with physical clutter - lots of material things that we have gathered over the years - but we carry around a lot of emotional baggage!
You know that feeling when your mind is so full it's overflowing? Or are there emotions that you seem to be dragging around with you? That is emotional clutter.
You can read more about this in my blog: Emotional Decluttering to Kickstart Your Manifesting.
I hope these tips help you declutter your physical space and manifest what you want in life. Good luck!
If you want to learn more about how to kickstart your manifesting and effectively co-create with the Universe, join me and a beautiful like-minded community inside my Unleash Your MAGIC membership for only£7/month.
https://www.cherylbeckworth.com/unleashyourmagic
Sending you lots of of love, as always
Cheryl xxx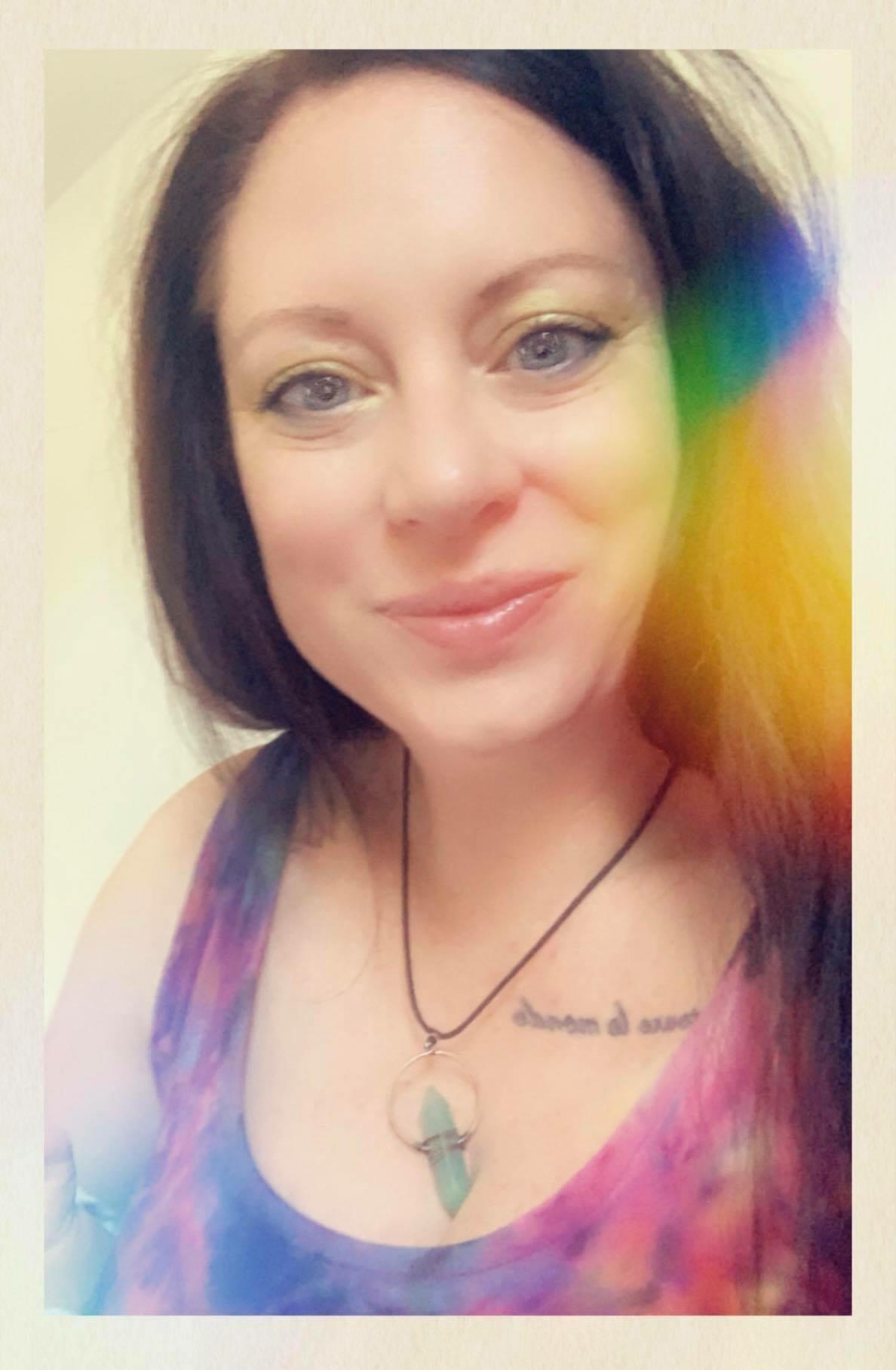 Here are some of the ways I can help you:
1. My FREEBIES.
✨How ready are you to manifest the life you desire?
Take my quick quiz to discover where you are on your manifesting journey. Based on your results, you'll recieve my guidance on how you can supercharge your manifesting success. Click here to take the quiz.
✨ My 'How to Embrace Your Inner Witch to Manifest Abundance' guide shows you the white witchy ways you can add a little extra magic to your manifesting with Crystals, Moon Magic, Herbs and more! Click here to get your free copy.
2. The Unleash your M.A.G.I.C™ Membership
✨ Something beautiful happens when a group of incredible people come together and support each other! It's pure magic. Work on manifesting the life you truly desire alongside others working towards the same goal - to achieve their dream life! I will give you all the tools you need to feel confident and capable of taking those next steps, to move you forward and ticking those goals off your wish list. Join us for just £7/month. For more info click here.
3. Unleash your M.A.G.I.C™ The Journal
✨This journal perfectly combines the woo and action-taking to assist you in manifesting the life you truly desire! Get started by ordering your copy here!
4. Shop for pretty crystals here!
✨My range of crystals are ideal for supporting your life with their powerful properties.