Emotional Decluttering to Kickstart Your Manifesting.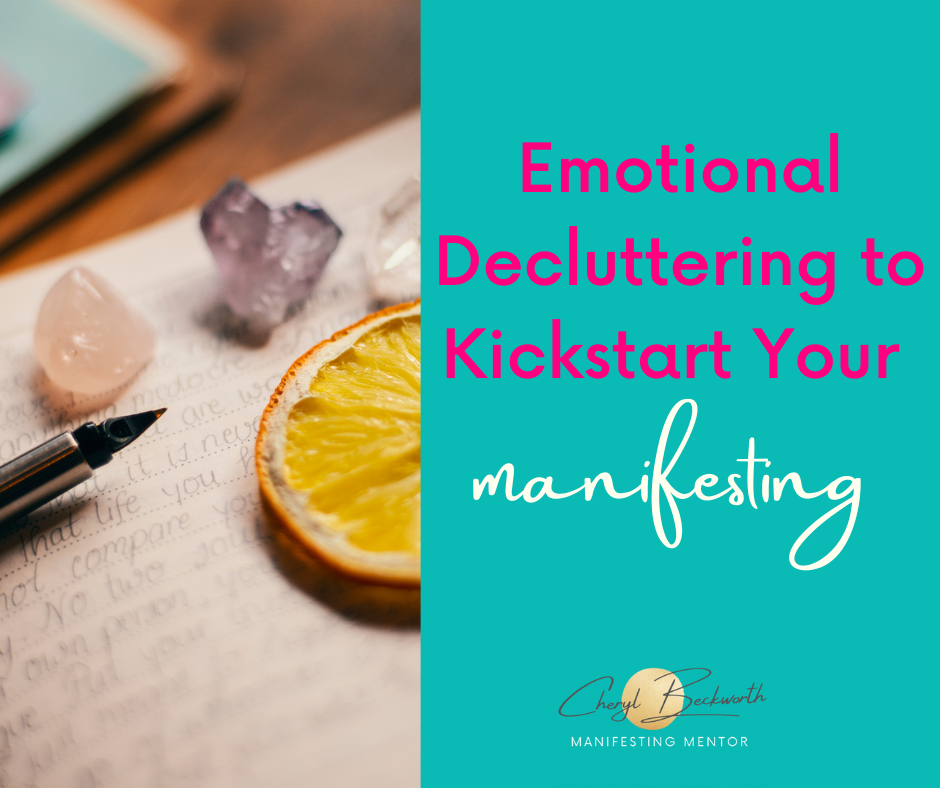 Emotional Decluttering to Kickstart Your Manifesting.
When you think of decluttering, you probably imagine clearing out the back of your cupboards and that drawer in the kitchen that ends up with everything shoved in it. Yes, this is important, but emotionally decluttering is key to your manifesting journey too.
Decluttering of any kind is a great first step when you begin manifesting as simply creating some empty space is an easy, effective way to begin attracting something new into your life. It makes sense, doesn't it? If there isn't space, the new can't enter.
Not only do we surround ourselves with physical clutter - lots of material things that we have gathered over the years but also think about that emotional baggage we carry around too!
With this in mind, today we're going to explore emotional decluttering. This can be a little tougher than a physical declutter but will have a huge impact on your manifesting ability.
What is Emotional Clutter?
You know that feeling when your mind is so full it's overflowing? Or are there emotions that you seem to be dragging around with you? That is emotional clutter.
Signs that you have emotional clutter include:
always focusing on the negatives

worrying about things you can't control

over thinking
A cluttered mind can cause all kinds of chaos. It blocks your energy.
It prevents you from being motivated, focussed or taking any action. It keeps you stuck and not moving forward towards your dreams.
You cannot manifest effectively or perform at your highest self when part of your mind is always thinking about this clutter.
My Top 5 Emotional Decluttering Tips
The following strategies will help declutter your mind and shift those emotional blocks:
Get enough sleep
Ensuring you have enough sleep will help you feel better prepared for managing your thoughts and emotions. We all cope better with what life decides to throw in our direction when we're rested and our minds are working at full capacity.
As a mum of three, I very often struggle with this especially if an illness has struck the house and it makes me much less patient, more reactive and very teary. Sleep is so important.
Set clear boundaries
Boundaries are so important. They help to protect your energy and ensure balance in all areas of your life. It's totally ok to reset yours at any time you feel it's needed.
Here's some strategies that I have been implementing into my life - hopefully they will give you a little inspiration:
Decicated self care time
I like to pre-book all of my beauty appointments 3 months in advance and make space in my diary to pop to the spa every Monday and Friday morning. If they are in my diary, I am much more likely to actually get my me time. This is a way I set boundaries with myself.
Making space for dates
Jaden has definitely been neglected by me recently so we are making it a priority to have some time to ourselves… just us. Just a couple of hours here and there but I know this will make such a difference to us. So, you can set joint boundaries too.
Time out from social media/work
Quite often, I work late into the evenings, sometimes until 2am! So, I am setting the intention to have 3 nights off a week.
My plan is to get all the kiddies settled, do 30 minutes of yoga to relax and reset, and then… do nothing in particular. Maybe a bath, Netflix and chill, or just even an early night. But most importantly… NO PHONE!
Boundaries to divide work and home life are really important.
Journaling to Support Emotional Decluttering
Journaling is a fantastic way to clear, release and let go of all that is no longer serving you - any negativity, past experience, old thought patterns and belief systems. Writing these thoughts down helps you to get everything out of your head so you are able to process your feelings.
Journaling has many other benefits too, both mentally and emotionally. If you're looking for a way to reduce stress, clear emotional blocks, boost your mood, achieve your goals, or enhance your creativity, pick up a notebook and give journalling a try!
Declutter the Negativity
Negative thinking and focusing on the downside can hold you back.
What you think about yourself, your abilities and your goals…
Whether you believe you can or you can't…
You are absolutely correct.
What we think and believe, we will bring into our reality. It's the very basis of the Law of Attraction.
Stop and really consider the way you are speaking to yourself about your abilities, goals, and dreams.
Are you being kind to yourself?
Are you being encouraging?
Are you being positive?
Many of us, including me, have spent years being unkind to ourselves…
It keeps us small.
It keeps us unhappy.
It keeps us from achieving our dreams and desires.
I'd love you to be a little more mindful of the words you are using, particularly when talking around your goals, dreams and desires. If you notice that you are putting yourself down, making yourself small, or doubting your abilities… STOP. Take a moment to try and reword your sentence or thought.
It's time to get rid of the negative clutter once and for all!
Positive Affirmations
Now that you have Emotionally Decluttered, you have space to fill it with powerful positive affirmations. Affirmations are positive statements that we say to ourselves on a daily basis in order to increase our self-confidence and belief in our abilities.
Positive Affirmations are a fabulous tool for shifting your mindset and reprogramming your thought patterns.
They were a key part of my journey and have completely transformed my life.
Scientific studies show that affirmations can have a huge impact on rewiring your brain and turning your mindset into a positive one. And when we're in a positive space and we're vibrating in high energy, that is when we are going to welcome in all the really good stuff and be super manifestors.
Here are some of my favourite affirmations:
- I am worthy of love and respect.
- I am strong and capable.
- I am worthy of success.
- I am surrounded by people who support me and believe in me.
- I deserve happiness and joy.
- I am capable of achieving anything I set my mind to.
Pick some affirmations that resonate with you, and say them to yourself as much as you can - like all the time! The more we say these, the more we believe them. The more we believe them, the more we bring that into our reality.
If you take one thing away from me today, I would love for it to be that you start using affirmations. They REALLY seriously work!
If you want to learn more about emotional decluttering, and other ways to get yourself in the optimum space to manifest and move forward effectively, join me and a beautiful like-minded community inside my Unleash Your MAGIC membership for just £7/month
Sending you lots of of love, as always
Cheryl xx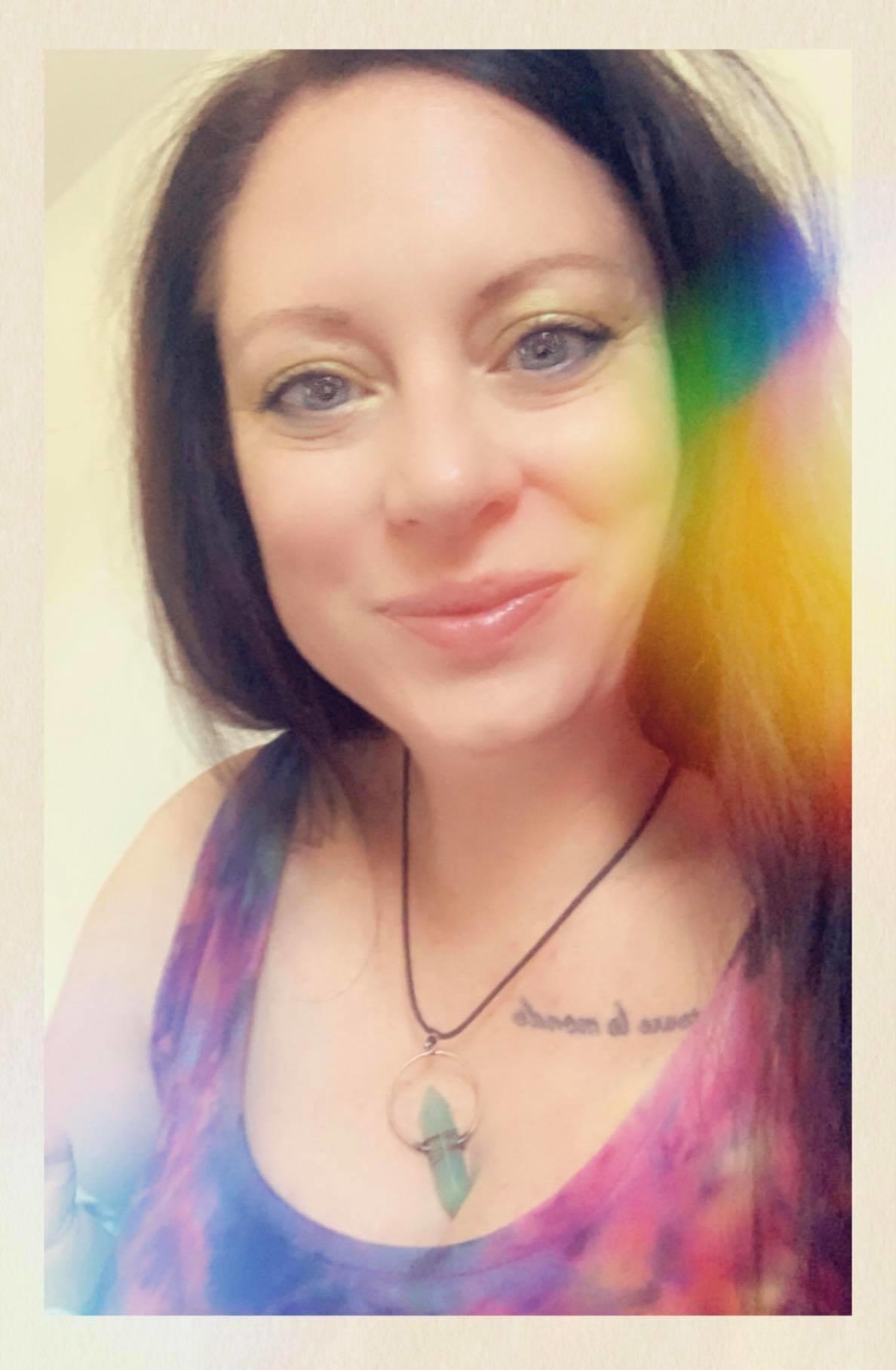 Here are some of the ways I can help you:
1. My FREEBIES.
✨How ready are you to manifest the life you desire?
Take my quick quiz to discover where you are on your manifesting journey. Based on your results, you'll recieve my guidance on how you can supercharge your manifesting success. Click here to take the quiz.
✨ My 'How to Embrace Your Inner Witch to Manifest Abundance' guide shows you the white witchy ways you can add a little extra magic to your manifesting with Crystals, Moon Magic, Herbs and more! Click here to get your free copy.
2. The Unleash your M.A.G.I.C™ Membership
✨ Something beautiful happens when a group of incredible people come together and support each other! It's pure magic. Work on manifesting the life you truly desire alongside others working towards the same goal - to achieve their dream life! I will give you all the tools you need to feel confident and capable of taking those next steps, to move you forward and ticking those goals off your wish list. Join us for just £7/month. For more info click here.
3. Unleash your M.A.G.I.C™ The Journal
✨This journal perfectly combines the woo and action-taking to assist you in manifesting the life you truly desire! Get started by ordering your copy here!
4. Shop for pretty crystals here!
✨My range of crystals are ideal for supporting your life with their powerful properties.