Creating Magic with Journaling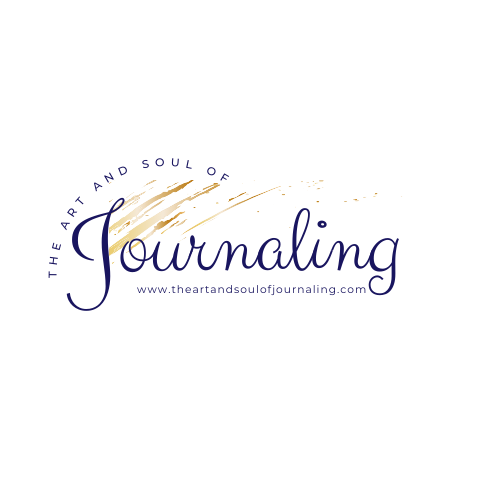 Journaling – love it or hate it, you can't deny that there is power and not so well known secrets to journaling and learning how to make it work for you.
In the words of Sigmund Freud, "Words and magic were in the beginning one and the same thing, and even today words retain much of their magical power."
You might not realise it, but your words have the power to cast spells. It's something wonderful and magical. Call it magic if you will, I call it The Art and Soul of Journaling. The Art of writing, the Soul of life, the magic of creating and the joy of watching it unfold around you.
Whether you believe in magic or not, you can't deny the magical connection between your thoughts and what goes on in your mind and that which becomes your reality: there's plenty of science around to prove that.
Journaling, over time, can begin to develop a different relationship with ourselves. This is because writing allows us to explore more of what we want without the 'public filters' on. It's magic comes in the questions you dare to ask yourself and the answers that flow forth onto the pages. It can act as an outlet if you're going through rough times as well as a place where you create your future.
The question that arises so often is 'what do I write?' My answer is always the same, "journaling is not about 'what do I write,' it's about what you want to create. It's about calling in a new identity, shifting beliefs and letting go of everything that holds you back and doesn't support you – it's about releasing the old and calling in the new." Which then neatly side-steps the question of 'what do I write' and instantly sets you off along the magic creation path.
Let me share something with you. In the past I struggled; I mean really struggled. Struggled mentally, physically, and emotionally as well as vocationally and financially and probably everything else 'ly' too if I'm honest! I'll spare you the details here, but suffice to say that I felt I was in the biggest, deepest, darkest hole that had ever been created. I was jobless, directionless, staying with friends (homeless) and many thousands of pounds in debt.
But here's the thing, the one thing that made the BIGGEST difference in my life was journaling, although I didn't know it at the time.
Not only that, everything that I created for myself in those pages is coming true NOW.
That life I created in those pages – I'm living NOW.
That business I created – I'm doing NOW.
Those aspirations I created are no longer aspirations, I'm delivering them NOW!
Those magic seeds I planted have and are springing into life.
So, what was the magic? Using a process to go from where I was then, basically from where I was 'stuck' and working through my emotions and thoughts to where I ultimately wished to end up 'unstuck.' It was nothing short of magic in my mind. Finding the magical part of life is all about what you wish to create – leading your mind to a better place and leaving the turmoil behind on the pages. What better place to start creating than to release all those thoughts that go round and round in your head into your journal?
This process is now part of my first card deck that helps others create their own magic through journaling. It's a simple process to EMPOWER you to create more of what you want in your life through the use of this magical tool called journaling.
So take time out for yourself, to understand what you want from life, how you want to feel and be, and to understand what you want to let go of. Take time to answer the difficult questions. Take time to dream and create a little magic. It will be so worth it.
And the best magical bit about it is that you can apply this to every single part of your life.
Every. Single. Part. Of. Your. Life.
When your brain is free to create and feel, free from the must-do's and the 'I don't have time' thoughts it becomes more reflective and creative. Trust me it's a left brain/right brain relationship.
The other great thing about journaling is that there are no boundaries, no rules and no plan, no filtering, no overthinking, and no self-judgement, just letting your heart flow.
If you can imagine the magic, you can create your own magic. All it takes is thought and action. Your mind is the most powerful tool you have and if you start believing more in the magic of journaling who knows where you'll end up!
So if you're not getting the most out of your journaling practice, or indeed if you want to start one then I invite to join my Facebook group – @The Art and Soul of Journaling - and learn how. Let me show you how I created a journaling practice that has now turned itself into my real life.
Journaling – it's not just writing; it's creating the magic for your life.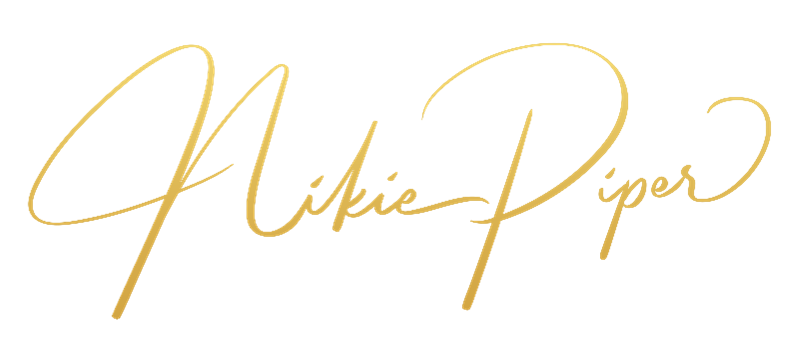 Empowerment Coach | Author | Journal & Card Deck Creator | Journaling Queen & Mentor |
www.theartandsoulofjournaling.com
Bio
Nikie has first-hand experience at creating her life with her thoughts and using the power of gratitude and intention. Rising from the depths of depression, twice being made redundant from a job she loved and separating from her husband of 24 years. It took all her positive thinking, mental fitness and positive action to climb out of over £60,000 worth of debt and relying on friends to support her.
Throughout this time Nikie started to journal and born out of frustration with not being able to find anything on the market that fulfilled her journaling needs, Nikie created her own range of gratitude and daily journals, using her stunning gift in photography.
Nikie is now a qualified and accredited Empowerment Coach. She is the owner and founder of 'My Awesome Life' and 'The Art and Soul of Journaling' through which she now guides, teaches, and empowers others in changing their 'traditional' thinking habits through proven processes, online programs, live events and books.
Nikie also runs journaling surgery's to support others getting started in this amazing practice, create your own journal courses for those wishing to learn how to make their own journals, as well as providing a white label journal service and client bespoke journals.