5 Tips to Set Effective Goals and Hit Them!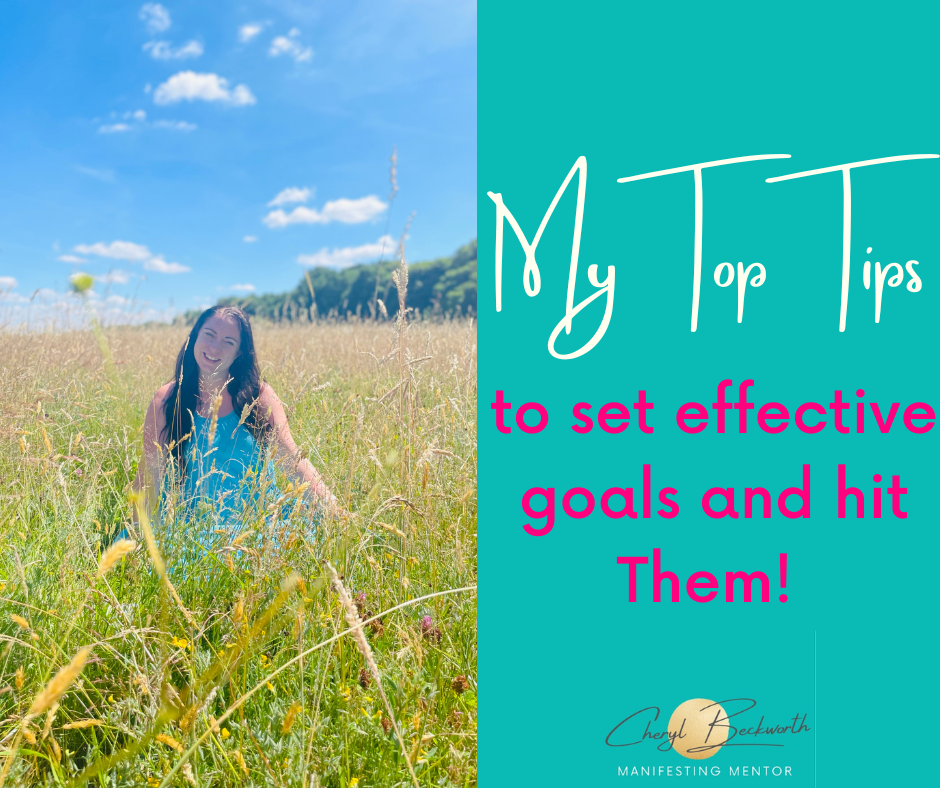 5 Tips to Set Effective Goals and Hit Them!
Goal Setting is a topic I find a lot of clients really struggle with as so many are unsure how to actually set goals effectively or, if they do set goals, they can then get stuck on how to work towards actually achieving them.
Why we don't set effective goals…
Fear of setting big goals can be a stumbling block straight from the start. The fear comes from the worry that bigger goals are unrealistic and not achievable. Then come further thoughts about dealing with the disappointment when they don't reach the goals. This fear can lead to you play small, aim low, and not get started.
Lack of self-belief is another obstacle. If people lack self-belief, they won't be effective in setting goals as, subconsciously, they think they will never achieve them! How useful is a goal that you don't believe you will achieve?
Another common difficulty with setting goals is being too vague. People often say, 'I just want to be happy'. But what exactly will create that happiness? Delving deeper into the exact circumstance, situation, material object, or achievement is necessary. How can you reach a goal you can't measure?
If any of this resonates with you and your goal setting, the following 5 tips will really help create the positive mindset you need to effectively set and hit your goals!
How to set effective goals!
Know what you want!
You need to be crystal clear and super specific on the details right from the get go. How can you start working towards exactly what you want if you don't know what it is? If you skip the details then you won't be able to know when you've hit them! Make them measurable.
Be positive!
Use positive language when talking about yourself at all times! Positivity breeds positivity: discarding your negative language will boost your overall positive mindset. If you find yourself about to say such words as 'bad', 'hate', or 'fear', consciously think, 'How can I change this sentence to be positive?'
Trust in the journey!
Surrender to the universe - she has your back! Don't worry too much about the journey or the 'how-tos' as you go along. Try to work with the natural ebb and flow of life. Make sure you set your goals based on exactly what you want and don't let any fear of it being unachievable, too much, or too hard get in the way. Trust that you will be divinely guided and that anything is possible.
Focus on your next best step!
All you have to focus on is the very next best step for you, and then take it! Don't worry about the final goal. If you always get the next step done, you are constantly moving forward. Plus, it's also much less overwhelming to just focus on the smaller steps. Little by little, it all adds up to move you forward and - before you know it - you have reached your destination: hitting that goal!
Most importantly… take action!
Nothing will happen if you don't take action. You need to put in the effort, do the work, move yourself forward with consistent inspired action! Keep yourself on track by referring to your main goals. Have them written down and make sure you take that next best step towards achieving them.
Keep going. Keep faith in yourself. You can do it!
If you want to learn more tips from me on goal setting and manifesting, join me and a beautiful like-minded community inside my Unleash Your MAGIC membership for only£7/month.
https://www.cherylbeckworth.com/unleashyourmagic
Much love
Cheryl xxx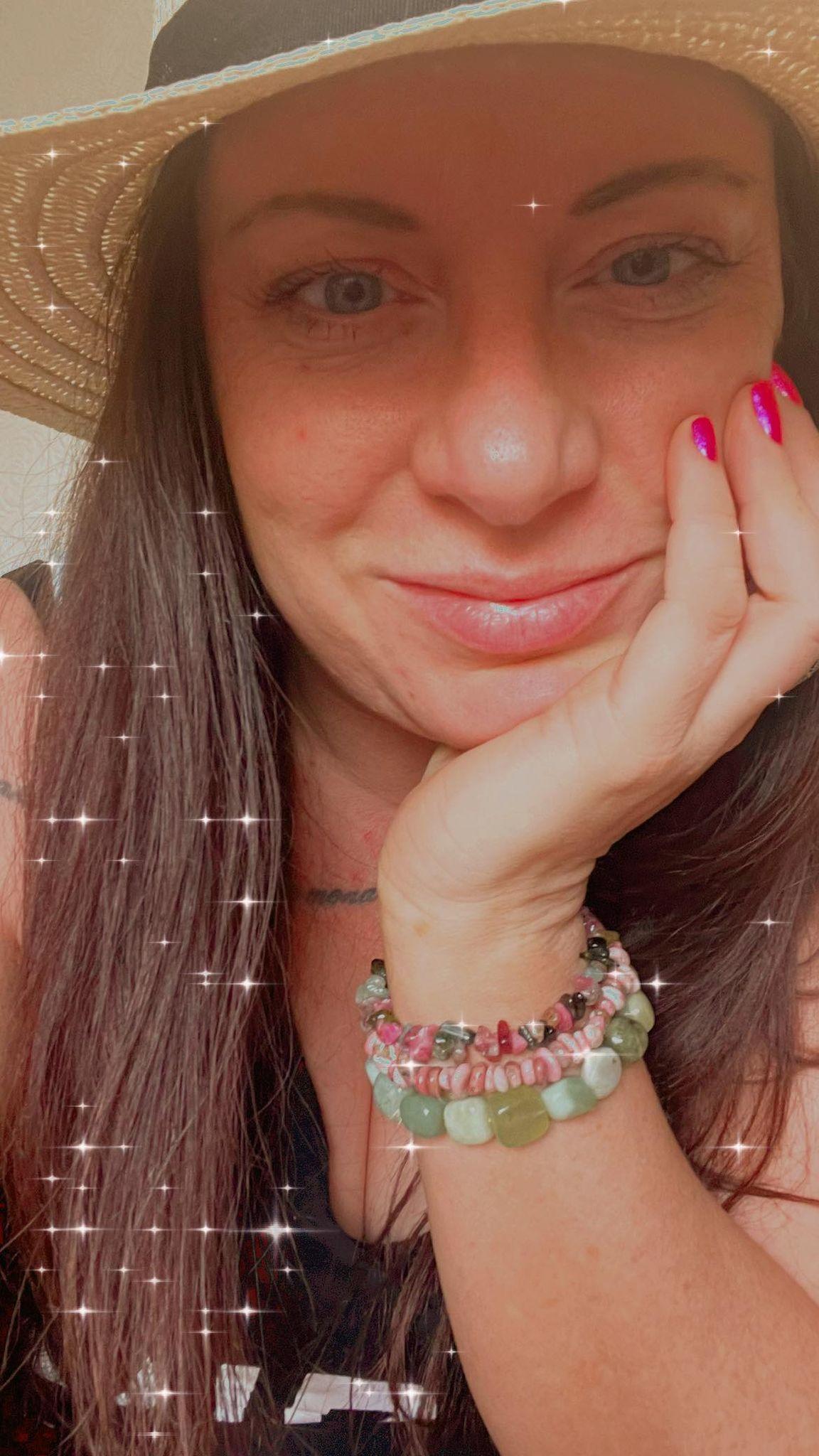 Here are some of the ways I can help you:
1. My FREEBIES.
✨How ready are you to manifest the life you desire?
Take my quick quiz to discover where you are on your manifesting journey. Based on your results, you'll recieve my guidance on how you can supercharge your manifesting success. Click here to take the quiz.
✨ My 'How to Embrace Your Inner Witch to Manifest Abundance' guide shows you the white witchy ways you can add a little extra magic to your manifesting with Crystals, Moon Magic, Herbs and more! Click here to get your free copy.
2. The Unleash your M.A.G.I.C™ Membership
✨ Something beautiful happens when a group of incredible people come together and support each other! It's pure magic. Work on manifesting the life you truly desire alongside others working towards the same goal - to achieve their dream life! I will give you all the tools you need to feel confident and capable of taking those next steps, to move you forward and ticking those goals off your wish list. Join us for just £7/month. For more info click here.
3. Unleash your M.A.G.I.C™ The Journal
✨This journal perfectly combines the woo and action-taking to assist you in manifesting the life you truly desire! Get started by ordering your copy here!
4. Shop for pretty crystals here!
✨My range of crystals are ideal for supporting your life with their powerful properties.